Looking for our top drones for sale?
Best Quality!
We simply MUST recommend this again. Originally listed as one of our top picks for drones, it is certainly our top pick for drones with a camera. If you'd like to check our general review, you can read it here.
The DJI Phantom 3 Professional sports a three-axis stabilizing gimbal supporting a very high end 4k UHD camera. With a 16GB on-board Micro-SD card you get plenty of record time, and can even stream the content in 720p to the controller.
Extra anti-collision sensors and programming mean you can safely fly this drone indoors to capture great shots as well.
Pros
4K UHD Recording and 720p streaming to the controller
Anti-collision sensors and automatic take-off and landing
Enthusiast quality parts and expert engineering
Automatic stabilization and GPS
Cons
Requires prior knowledge to get the most of it
Poor customer service
Louder than average operation makes close-quarters recording uncomfortable.

There have been few exemptions from the FAA's no-drones policy, but the recent ones have been a glimmer of hope for media production companies. In the past it has been impossible to gain permission to use drones in operations other than commercial industries. Hollywood's exemption means it will be very visible as to how beneficial this drone usage will be.
Better definitions of regulations in countries other than the U.S. lead to investments in those areas while the U.S. drone manufacturers suffer a long wait and test of patience in developing their camera drones. Instead of producing high quality drones for industry to use, and thus pushing technology, they primarily must remain in the hobbyist and small drone market.
In the movie industry, the privacy issue of camera drones is a non-factor, as all crew members know cameras are rolling, and the issue of safety is a smaller one because the crew is well used to aerial hardware.
Because of this the FAA is comfortable giving the TV and film industry permission to use drones, and heartens other companies waiting for permission to use drones with cameras.
#2 Yuneec Typhoon Q500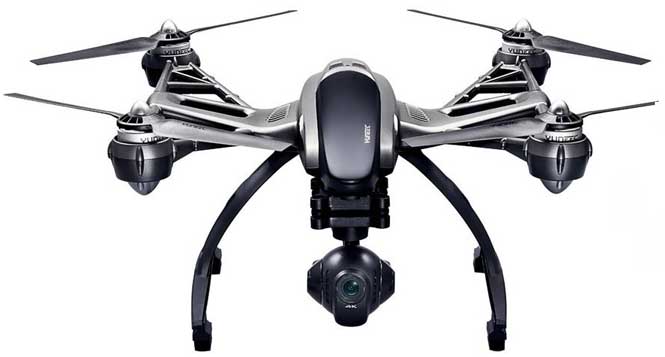 Phantom Alternative!
Its sleek design sets the Yuneec Typhoon Q500 aside from the rest, and its great features and customizability make it a great alternative to the Phantom. With the optional GoPro with this drone you can stream directly to your tablet or phone controller.
Pros
Android device compatibility
Autopilot with target tracking and 3D model building modes
Sleek Design
Sturdy Materials
Cons
Stock camera is substandard considering price
Operates poorly in windy conditions in which other drones are OK
DJI Phantom does provide a nicer video and picture quality

#3 DJI T600 Inspire 1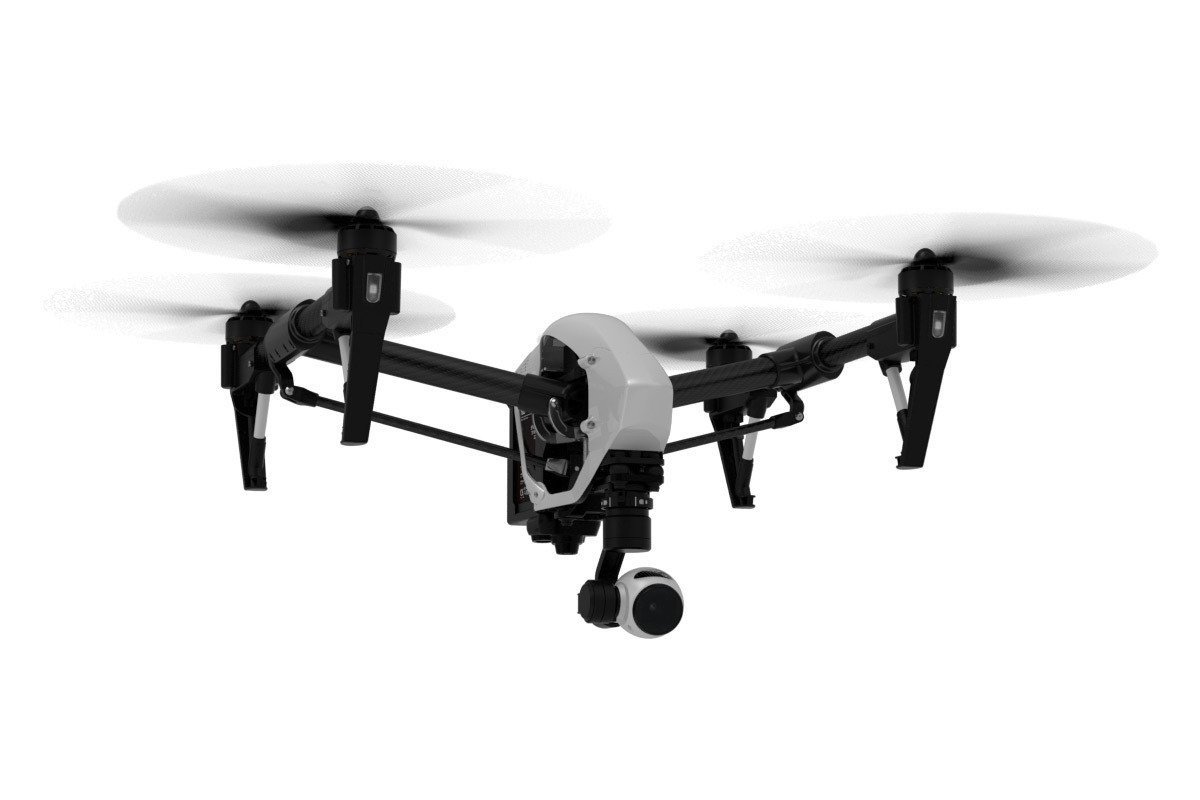 Most Versatile!
Yet another DJI product in our line-up, the DJI Inspire 1 is one of the nicest. Its unique 360 degree rotating camera is a vast improvement over most drones with cameras, as it doesn't need to turn itself to adjust the view beyond the usual angle. Built with exceptional materials such as carbon fiber, this drone can take some abuse, but likely won't ever crash because of its advanced sensors and flight assistance.
Pros
Great design and materials
4k UHD 360degree camera with stabilization
Multi-remote control possibility
18-22min of flight time
Cons
A little pricey for its benefits
Usual poor customer service from DJI
No built-in screen on the controller; requires a phone or tablet
Might scare half-life players

#4 IRIS+

Best Deal!
The 3D Robotics IRIS+ features a pricepoint at about half that of the other drones and is much easier to fly than the other drones as most of the flight is automated. Interesting abilities such as a 3D modeling mode and 3PV Follow Me allow you to set a target and have the drone do all the flying for you. The drone comes with a more universal mount for gimbals, allowing you to choose whether to go with their camera kit or a 3rd party option without need for modifying the drone.
Pros
Similar features to the best drones on the market
iOS and Android compatibility
Less complicated to fly than most other advanced drones

Cons
No camera or gimbal included; must purchase either their combo kit or a 3rd party option
Limited by your own mobile device's wireless range as controller
GPS mode and automatic flight aren't as stable as other drones

#5 3DR Solo Bundle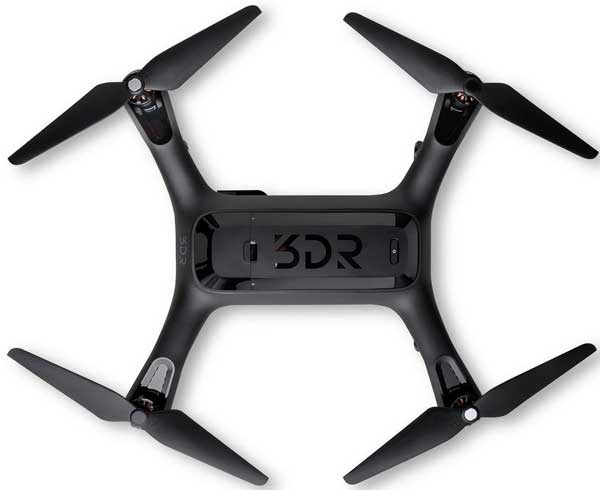 Full Bundle!
The 3D Robotics Solo GoPro HERO4 bundle includes everything you could possibly need for many flights. The Solo drone itself is a great machine, and in this bundle you also get the GoPro HERO4 and a 2-axis stabilizing gimbal, 32GB SD card, camera cleaning kit, extra propellers, and the shroud for the gopro. The bundle price is a good deal and the customer service of 3DR is great.
Pros
Bundle price is a good deal
Well built and the latest from 3DR
Great customer service

Cons
Rarely the gimbal can fail to operate properly
New to the market so there is not a lot of community action
Rarely the gimbal fails to operate properly

Check us out on Pinterest!
The military calls them UAVs, we call them fun.
Simply the Best
These drones are by far the best camera-equipped drones on the market right now. Most of these drones require a significant amount of flying skill to produce quality results, even though most include incredible stabilization features.
Some feature auto-follow abilities to track an object or person for an action shot, or simply so you can operate hands-free, while some offer incredible flight assistance. ... Read more about drones.